Safety is in our genes
We've been keeping you safe for more than 70 years, and we're not finished yet.
ETIMAT P
The new construction of the ETIMAT P circuit breakers, protected by two European patents, ensures a superior electrical service life and high electrical breakdown strength. Unique on the market, the combined thermo-magnetic tripping unit enables precise and reliable switching off and prevents premature access to the settings. The new MCB's are versatile, powerful and durable, and based in such a way as to rationalize installation and use.
Meet the new generation of our circuit breakers.
Visit our virtual Intersolar 2023 booth
If you missed the Intersolar fair, no worries! Visit our virtual booth and discover our exciting new range of electrotechnical products designed for higher energy efficiency and renewable energy sources. From cylindrical gPV fuses with enhanced protection against reverse current to NH knife blade gPV fuse-links for powerful central inverters, we've got you covered. Don't forget our fuses specifically designed for battery storage systems and PV inverters. Join us virtually and explore the future of sustainable energy solutions!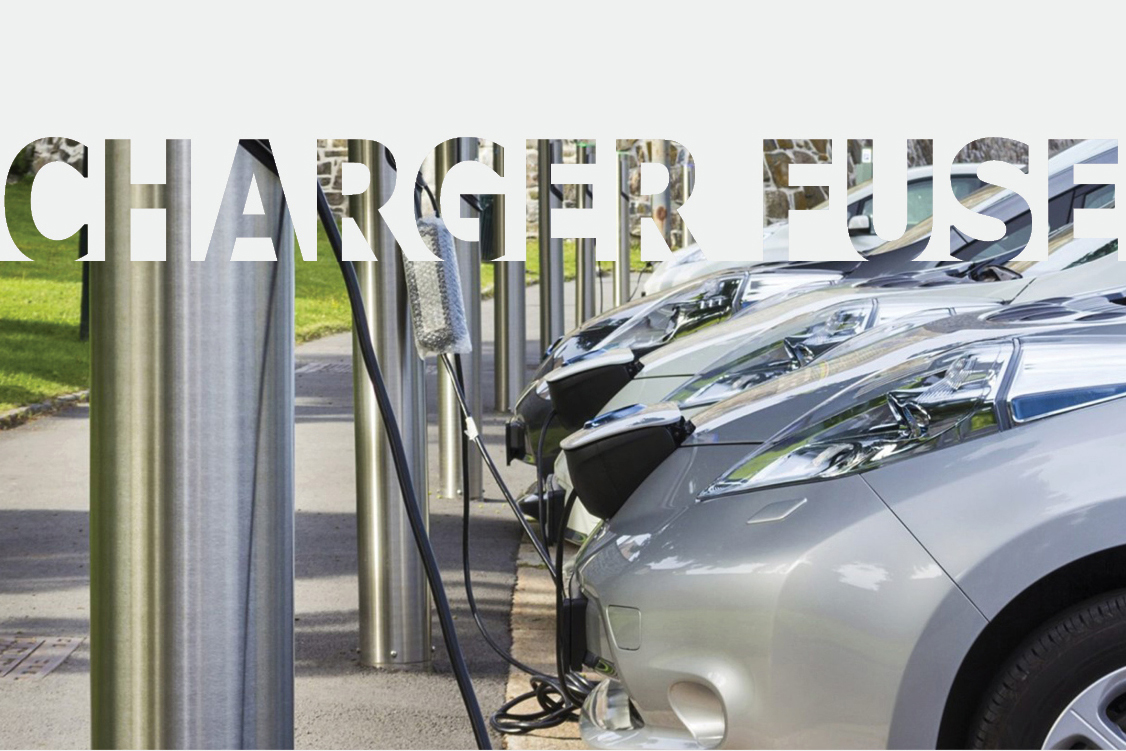 Charger fuse for protection of highpower DC EV chargers
The electrical protection of DC EV charging stations is of utmost importance in ensuring a safe and secure charging environment. Charger fuse boasts impressive characteristics, including a 1000V DC voltage rating, rated currents ranging from 50A to 600A, a breaking capacity of 30 kA, and compliance with standards IEC 60269-4 and IEC 60269-6. Available in aR and gPV characteristic, which further enhances its performance and reliability, the Charger fuse is ideal for public fast (high power) charging stations, where the need for efficient and robust electrical protection is paramount.
E-mobility: Electric chargers
E-mobility is booming; alongside electric scooters and bikes, we are also seeing more and more electric cars, charged via Electric Vehicle Supply Equipment (EVSE). We offer a wide range of EVSE components, such as EFI RCCBs (primarily type B and EV), KZS RCBOs, ETIMAT MCBs, modular contactors (R and RD type), ETITEC surge protection devices, ETIMETER modular energy meters. There are several types of chargers, depending on the charging method, speed and purpose. The characteristics and requirements for the construction of charging stations are laid out in the IEC 61851-1 standard.
Photovoltaic String Protection: Keeping the Current Flowing Safely
Protecting PV strings is crucial due to their parallel connection, which makes them susceptible to reverse currents. The primary function of string protection is to safeguard PV modules against such reverse currents, which can result from overheating or short circuit conditions within the PV modules. Cylindrical fuse-links with a full-range gPV characteristic offer reliable protection, operating swiftly and providing a wide area of protection. ETI's unique design not only offers this reliable protection but also helps save space within combiner boxes and reduces the overall costs associated with DC combiner boxes.
ETIsON Curves R18.0
ETIsON Curves is a software application which is useful tool for drawing and analysing I/t curves of protection devices and many more..

Towards

Smart and Sustainable


Future
ETI GREEN PROTECT for all markets from residential to utility scale - up to 1.500V d.c.
Special fuses for battery storage systems protection and e-mobility
Energy efficiency in the form of low power dissipation and control as the basis consumption reduction
Smart installations
Home24h - smart home of the future
ETI participated in the European project Dom24h - the smart home of the future for a comfortable and healthy living and working environment.
Discover what ETI can mean to you
ETI is a safe choice for every field of operation
When it comes to finding an appropriate solution you will always find us at your side
Our products also enable protection in special applications, where the technical requirements are higher than standard installations.
Do you want to stay up to date with the
News & our Sales program?
Sign up for ETI news
Follow us on social media